Layout Solution of LED lighting for Indoor Basketball Court
Shenzhen Roccoda Technology Co.,Ltd is professional LED court lighting manufacturer
Design concept:

In response to the establishment of the global energy saving society, LED lights begins to come into people's
sight quickly, as energy - saving lighting equipment, more and more people are paying close attention to it. According to the relevant stadium projects installation case, design of the indoor court LED lighting, replacing the traditional metal halogen lamp for the relevant programs for your reference.
The program LED lighting mainly applied: indoor basketball court, badminton court, and tennis court etc.
Application:

Enterprise staff stadium, indoor stadium, training venues, general indoor competition venues.
Reference data for the related court:

The whole stadium size: length: 36 meters, width: 24 meters, height: 10 meters, the lamp installation height is 8 meters.
Court competition area: length: 28 meters, width: 15 meters (standard size)
(About data comes from indoor basketball court)
Note:

The indoor basketball fields differ in the structure, the size of the ground, the
roof height, providing the actual situation is the better, the company can work out
solution according to the situation.
Tips:

Indoor basketball court lighting solutions are greatly influenced by various factors, different venues that used in the layout are different, particular case you can contact our company for more details!
Amount to 20 sets 160W LED indoor basketball court light are involved in the solution,
The middle part is the competition area, considering the intensity of illumination demand is higher, adopting intensive layout. At the top of the whole game area arrangement around 20 sets 160W LED high bay light.
For the audience or rest area, because of smaller scale, intensity of illumination requirements are relatively low, so the arrangement of led lights doesn't take much into
consideration.
With dual-line control system, game area is separated to control with the audience and rest area, it doesn't need to turn on the lights in audience area when doing regular training, for the purpose saving more energy.
Product Description
High brightness COB Led Chip as light source,low voltage constant current drive
Made by high pure Aluminum alloy, static electricity spraying finish on the surface, constant temperature solidity, high adhesive force, waterproof, dustproof and fresh structure.
Perfect shock-proof and good heat dissipation, simple appearance.
Hanging installation type, easy to install.
Widely used for warehouse, mine, factory etc.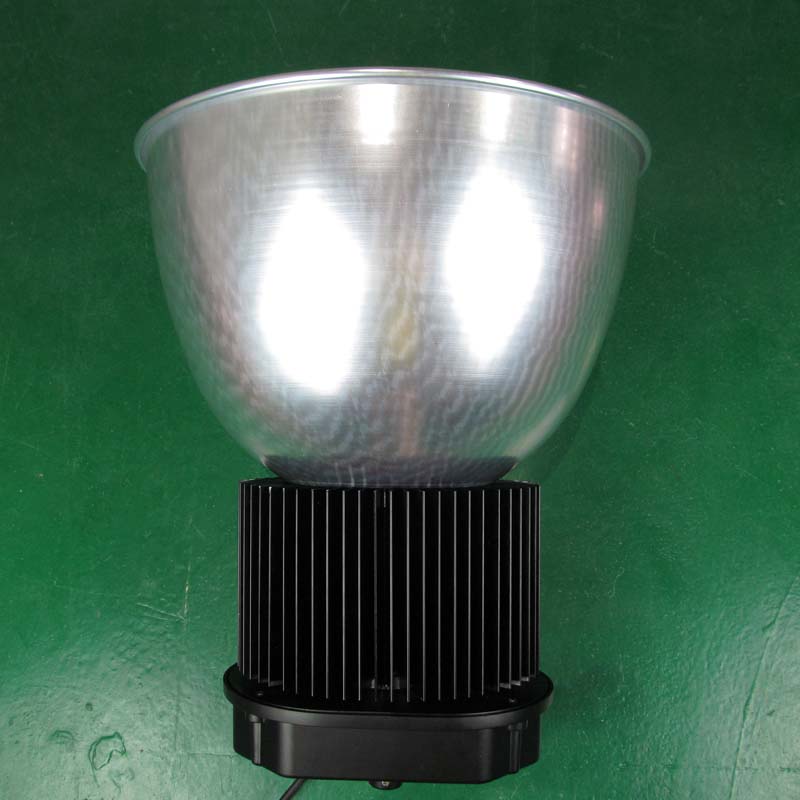 LED type: COB chip power : 3*50W
Dimension: Ф(250*210*180mm)
Input voltage(V): 85~265V AC
CRI: ≥80
Efficiency: ≥85%
Frequency: 47 ~63Hz
Light decay:<3% within 3000Hrs
Lifespan: 50,000H
Material: Aluminum
IP rate: IP65
Humidity:5 ~95% R.H. Working temperature:-20~55℃
Storage temp:-40~85℃
Design sketch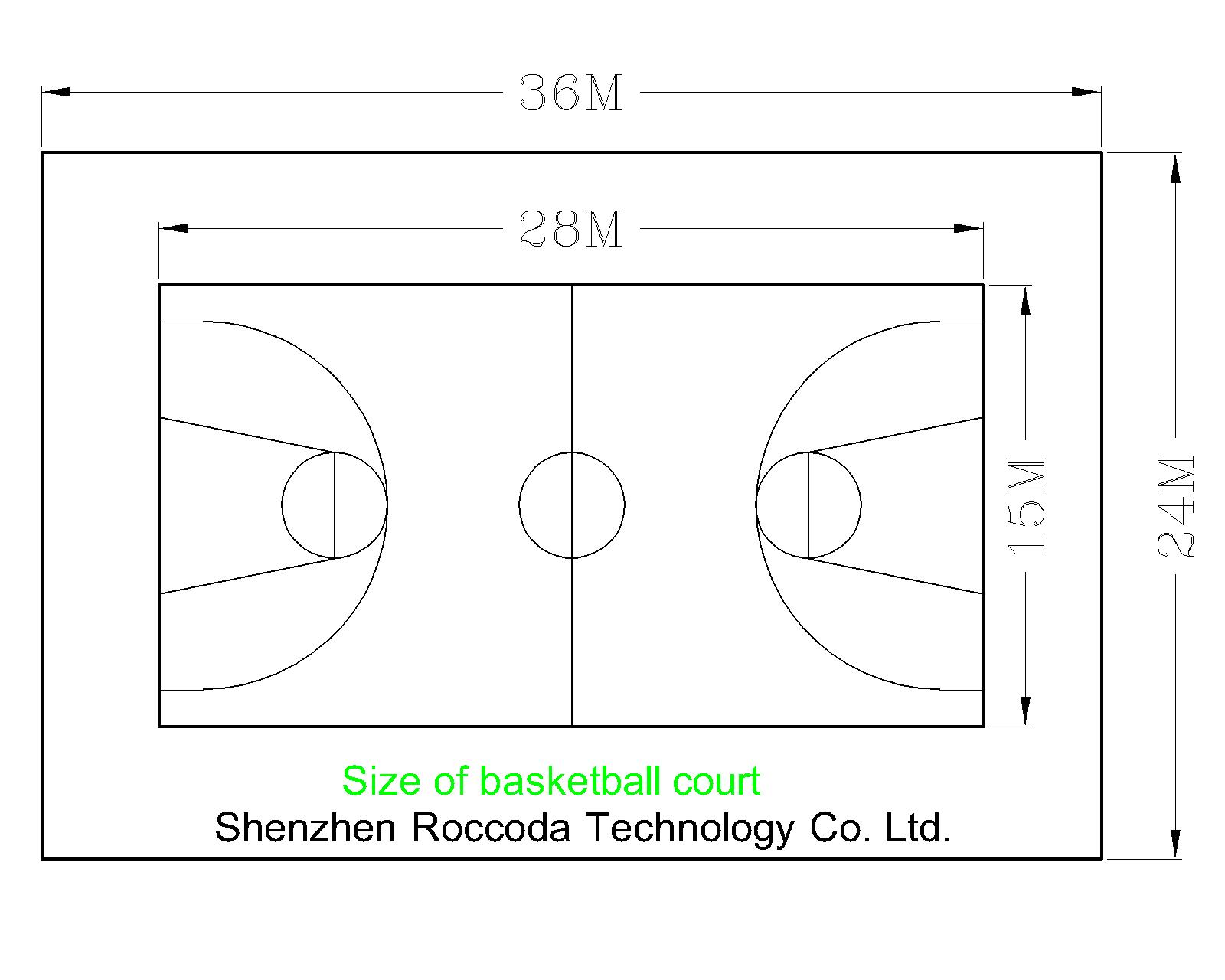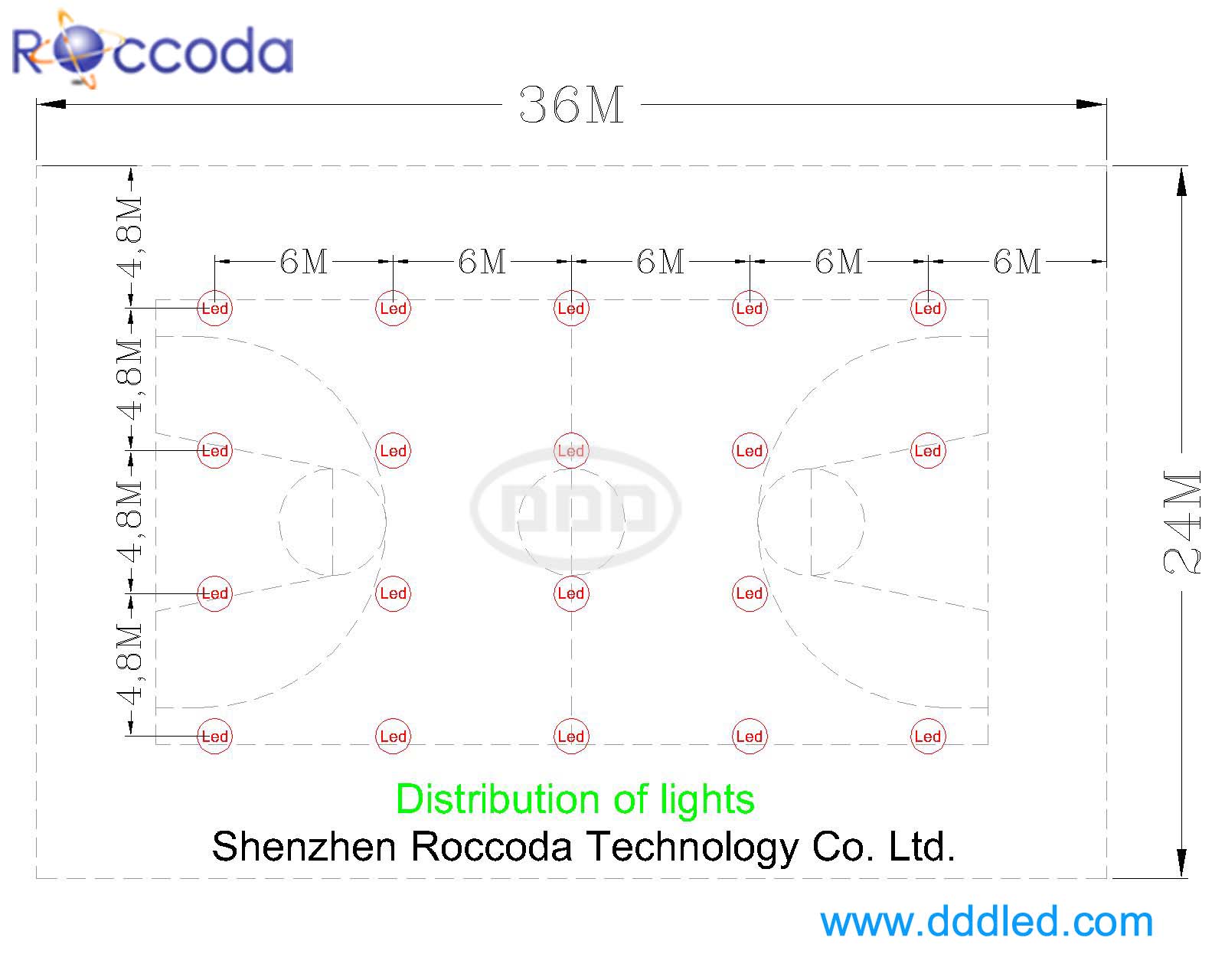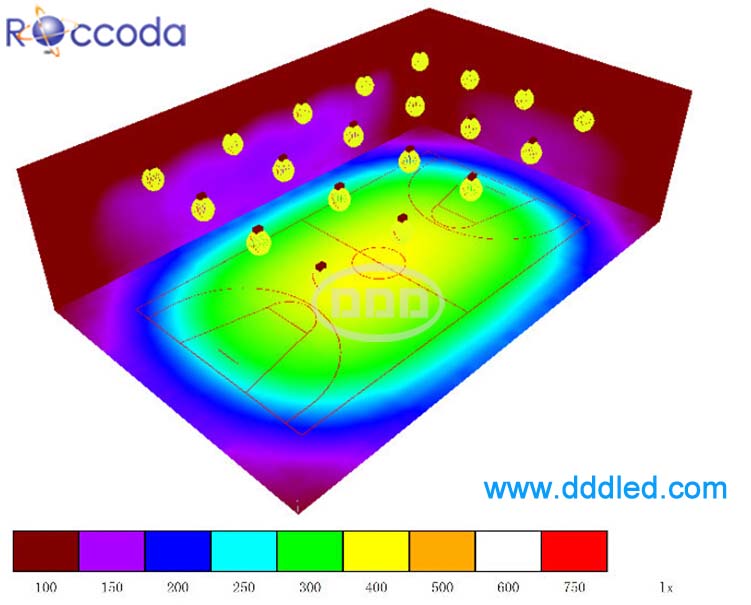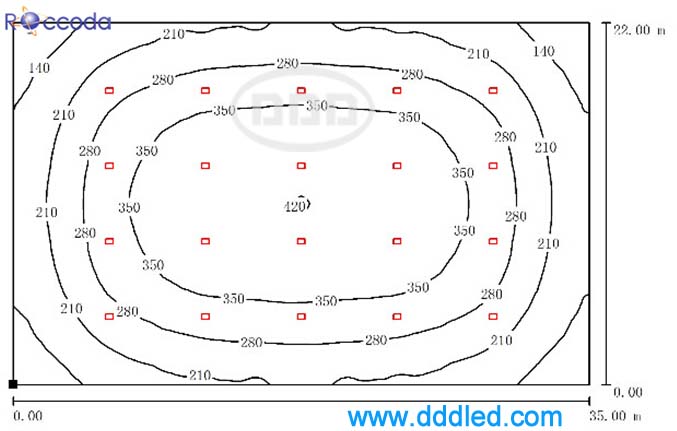 Note:
the above data show that this scheme has reached completely indoor basketball court standard illumination requirement, can completely replace even beyond the original 400 w gold halogen lamp illumination requirements.
The contrast of LED lamps with the traditional metal halogen lamp has the advantages of:
1. Long service life, metal halogen lamp is on the market at present the quality assurance period mainly in a year or so, and LED the quality assurance period in more than two years.
2. The small power consumption of LED lamps, the power consumption is only one of the ten points of metal halogen lamp.
3. Low maintenance cost, LED lamps can do 3 years free maintenance, and because of its own case of metal halogen lamp basically must achieve a year to replace a light source, 2 years to replace a rectifier, maintenance cost and artificial cost of the lamps is greatly increased.